Explore the stories below to hear from our students--in their own words.
Eloho Akpovi, MD-ScM '21
Hometown: Benin, Nigeria / Boston, MA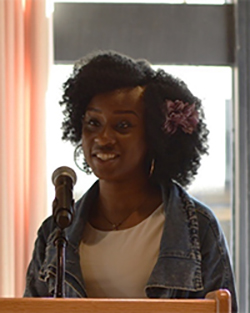 Academic Interests: OB/GYN, Family Planning, Health Policy, Anti-Racist Medical Education Curriculum Development
Personal Interests: Food and Rihanna (ideally, both at the same time) 
I chose Brown because of the Primary Care-Population Medicine (PCPM) dual MD-ScM program, but what convinced me to come was the people! Between interview day and second look, I felt most "at-home" at AMS…more so than I did at other medical schools I was considering. Being able to be immediately comfortable and feel warmly welcomed into the AMS community, and seeing that students actually had a life outside of medical school caught my attention. So many of the students I spoke with were passionate about something I felt passionate about and were actively engaging in activities surrounding those topics, not just talking about it. Even my future classmates were awesomely cool to hang out with. Needless to say, I was sold on AMS because I knew that opportunities and time to pursue my interests outside of the classroom would be plentiful and encouraged.
Since I came to Brown I've done a lot! I am currently serving as the 2021 PCPM Senate representative (AMS Senate is a group of elective students who represent the medical student body before University and medical school administration and committees), as well as the Senate Academics & Mentoring Co-Chair. I am currently the Region VII (New England) Political Advocacy Liaison and National Chair of the Policy Statements Subcommittee for the SNMA (Student National Medical Association), and the outgoing pre-medical liaison for AMS's SNMA chapter. I'm also an outgoing curriculum leader for the BE REAL (Brown Enriching RITS Residents' Experiences in Adolescent Life) preclinical elective, where we teach sexual and health education to residents of Rhode Island's youth detention center, and one of the current leaders of MOMS (Medical Students Outreach to MotherS-to-be) preclinical elective, a patient navigation partnership with expecting moms. I also was one of the coordinators of Community Health Connections for the MD22 class. Finally, I am currently an ODMA Brown Advocates for Social Change and Equity (BASCE) fellow. But, besides racking up commitments, I made so many meaningful connections, but professional and personal, at AMS and in the Providence area. All of these experiences have really shown me who I envision myself to be as a physician in the future, and how I can use my skills (both innate and acquired), knowledge, and access to positively impact those around me.
Gabriel Onor, MD '21
Hometown: New Orleans, LA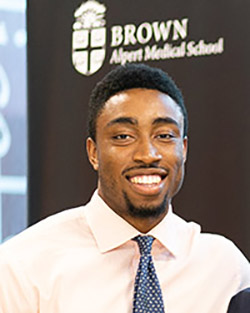 I'm a fourth-year medical student here at Brown and co-president of our SNMA chapter. I graduated from Harvard College in 2017 where I studied Human Developmental and Regenerative Biology with a secondary concentration in History of Art and Architecture. A native of New Orleans, I enjoy watching the Saints, Pelicans, and LSU football and, of course, eating a good meal - anywhere from jollof rice to jambalaya.
ODMA has been home within AMS for me. Everyone in the office does a truly phenomenal job of creating community and ensuring that students have the resources that they need to thrive in the medical school setting. Alpert has proven to be just the right fit for me, and ODMA has played a huge part in that.
Laureano Andrade Vicenty, MD '21
Hometown: Spring Valley, NY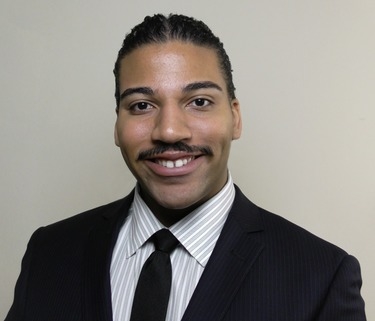 Personal Interests: Barriers to medical school admissions, pre-medical student mentorship (mcatdisciple.com/scholarship), social determinants of health, emergency medicine, sci-fi
I chose Brown because I wanted to be at a medical school that valued diversity of perspective whilst provided excellent clinical training and an array of exposure to different cultures and experiences. These values were exuded during interview day and second look, from the faculty and staff to my future classmates.
Since I came to Brown I feel as if I have been well equipped to investigate and intervene on clinical problems expected for my level training, and I am thankful for the experiences I have had working with and learning from the faculty at Brown. I am most appreciative of how the curriculum has shaped my views of the responsibilities of a physician, that of which I understand to extend far beyond the clinical examination room.
Shannon Adams, MD '21
Hometown: Baltimore, Maryland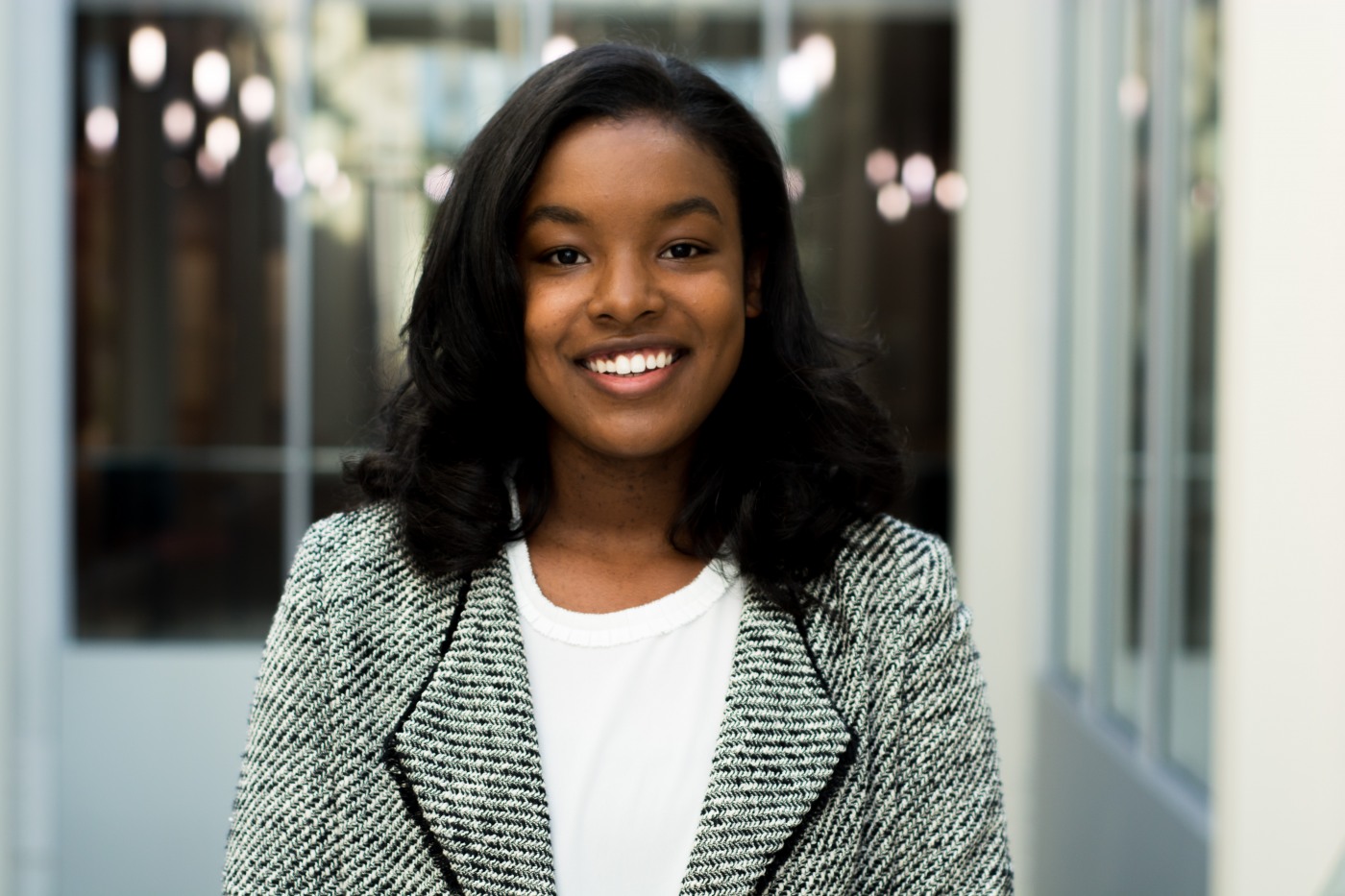 Personal Interests: Duke Basketball, reading (anything fiction), long runs, playing with my dog
Academic Interests: Pediatrics, Neonatology, Bioethics
I chose Brown because of the community. On my interview day everyone was so warm and welcoming. I could tell that it would be a place where I could grow as both as a medical student and person.
Since I came to Brown I've been consistently surprised by how passionate and smart all of my peers are. Everyone has different niches within medicine that they love, and in just three years they have accomplished so much. It's really inspiring! For me, my time at Brown has been spent working with organizations such as the Pediatrics Interest Group and Rhode Island Medical Navigator Partnership, as well as the local chapter of the American Academy of Pediatrics. I've also conducted research in neonatal ethics as a part of the Medical Humanities and Ethics Scholarly Concentration. Overall, my experience at AMS has been incredible, and I have many friends, mentors, faculty members, and administrators to thank for that.
Kaelo Moahi, MD '21
Hometown: Gaborone, Botswana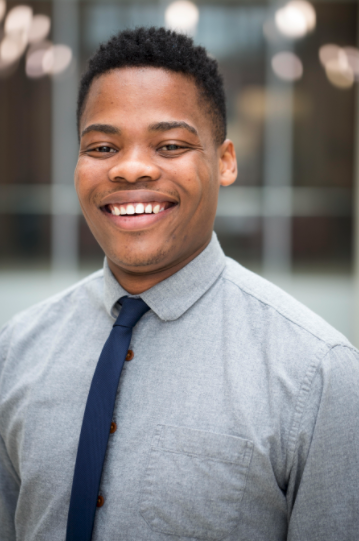 Personal Interests: Soccer, music, travel, coffee shops 
Academic Interests: Medicine-Pediatrics, HIV care, Infectious Disease, Global Health, Vulnerable Immigrant Populations
I chose Brown because: I was struck by the passion students at Brown have for using medicine as a force for social justice. 
Since I came to Brown: I have felt supported both by my peers and our faculty here at Brown. We celebrate and encourage each other on this inspiring journey of learning and personal development. I could have never imagined so much personal growth in just three and a half years so far. I have had opportunities to conduct research in communities that are important to me focusing on marginalized HIV patient populations. I have cared for and learned for immigrant populations here in Rhode Island. Alongside my colleagues, I get to advocate for my patients everyday in the hospital. 
Danielle Charles-Chauvet, MD '22
Hometown: New York, NY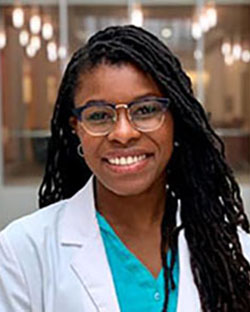 Academic Interests: Health Equity, Emergency Medicine, Psychiatry
Personal Interests: Interior Design, Woodworking, Architecture, Volleyball
I chose Brown because I admire their commitment to cultivating competent and conscious physicians. They actively incorporate the care of marginalized groups into their curriculum by exploring topics like race in medicine, LGBTQ health, and the social determinants of health. Furthermore, as students, Brown gives us agency to modify and advance our curriculum to reflect the ever-evolving sociopolitical backdrop of medical practice.
Since I came to Brown I've made life-long connections with my peers that transcend the professional sphere. My friends and support system at Brown have played a tremendous role in my personal growth; the confidence and courage that they've cultivated in me will help me to be a better physician and advocate for my future patients.
Heba Haleem, MD '22
Hometown: Gilbert, Arizona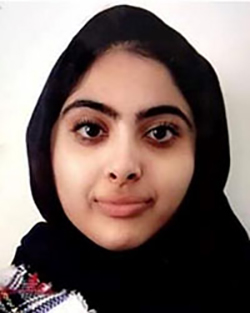 Academic Interests: Anthropology, Arabic, Psychiatry
Personal Interests: Writing Prose and Poetry, Foodie, Would travel for the rest of my life if I could, Baking, Henna    
I chose Brown because I loved the liberal arts open curriculum and the opportunity to pursue my interests freely as an undergrad here. As a medical student now, I really appreciate the strong teaching and curriculum at the medical school.
Since I came to Brown I've gotten the chance to connect with smart, talented individuals who have served as either my friends, colleagues, or mentors. I also feel like I can "make a difference" through my extracurricular activities even as a medical student, which has been really important to me and keeps me going.
Kelsey Brown, MD '22
Hometown: Roswell, GA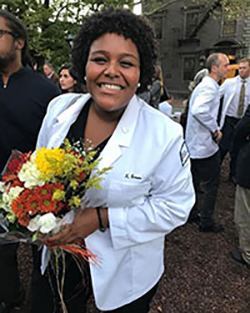 Academic Interests: Global Health, Emergency Medicine, Infectious Disease, Social Determinants of Health
Personal Interests: Traveling, Brunch, Yoga, Wine
I chose Brown because the students here care about more than just hard sciences. Brown students acknowledge that we can use our white coats for more than just diagnosing and treating patients. And we use the power that we have as medical students to actively try and make a difference in our communities.
Since I came to Brown I've met amazing people, learned a lot about myself, and have been pushed to grow and evolve in all aspects of my life.
Douglas Villalta, MD '22
Hometown: Union City, NJ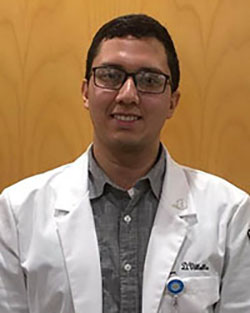 Academic Interests: Pediatrics/Internal Medicine, Weight Control Management, Endocrinology
Personal Interests: Hiking, Taekwondo, Soccer
I chose Brown because of the opportunities to pave my own path into being the physician I strive to become through clubs and academics.
Since I came to Brown I have been comforted by this medical student community that is willing to work together to achieve our personal goals. As random as talking to a fourth-year I have never met before about their path in AMS or connecting with a third-year on rotation at a clinic, I feel supported by this wonderful community who are open to sharing their experiences, knowledge, and wisdom.
Tanisha Verneus, MD '22
Hometown: Valley Stream, NY
Academic Interests: Anesthesiology, Pediatrics, Women's Health, Education
Personal Interests: Reading, Watching Netflix
I chose Brown because I was wanted to study at a university with like-minded individuals who are passionate about many important things.
Since I came to Brown I have enjoyed being a part of SNMA and ODMA, which have both helped me to find a community and make connections with other medical students and physicians who identify as URM, both at Brown and beyond.
Ade Osinubi, MD '22
Hometown: Somerset, NJ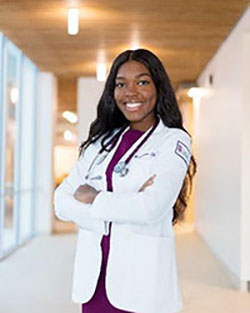 Academic Interests: Women's Health, Healthcare Disparities, Medical Journalism
Personal Interests: Photography, Videography, Graphic Design
I chose Brown because I was looking for a university that was committed to social justice and one that had an environment where various identities were celebrated.
Since I came to Brown I was able to keep up with my photography work and had some of my work published on Blavity which was exciting.
Imshan Dhrolia, MD '23
Hometown: Bartlett, Illinois.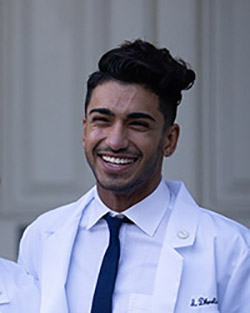 Personal Interests: Photography, Ethnography, Art, Movies, Music, Poetry, Fiction
I chose Brown because when I was applying to schools, it was critical for me to find a community and support system that championed my growth as a human being just as much as a future physician. Coming from a social sciences and public health background, I was afraid that in the process of running the medical school gauntlet I would have to give up the things that drove me to medicine in the first place. I wanted to avoid the competition, the burnout, and the weary cynicism that seemed characteristic of so many of the medical students, residents, and attendings I had met. The environment of support, social justice, kindness, and passion I saw in the students at AMS was unlike anything I had experienced elsewhere, and I was hooked from my interview day. It was the first time during the admissions process that I felt truly comfortable, that being myself was not just acceptable, but actively encouraged. I believed then, and I still do, that AMS was exactly where I needed to be to become the kind of physician, and human, that I envision myself being.
Since I came to Brown I am constantly in awe at how casually exceptional my classmates are. At that wonderful intersection of dreamer and doer, my friends blow me away with their commitment to their passions—music, social justice, advocacy, dance, visual arts, writing—all the while honing their skills as a future physician. Medical school is extremely stressful and fast-paced everywhere, but I think it would be even harder if the community at AMS wasn't so tight-knit, collaborative, explorative, and passionate. It was this feeling of belonging and inclusion I experienced from my classmates and the students in the year above us that pushed me to join the leadership of Spectrum and APAMSA, in the hopes of fostering that same encouraging environment for the class beneath us.
Robert Williams, MD '23
Hometown: Bronx, NY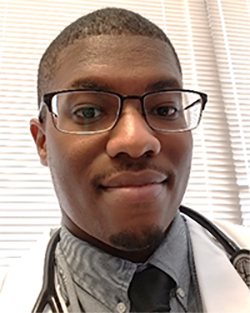 Academic Interests: Infectious Disease, Education, Health Equity
Personal Interests: Theatre, Technology, Music, Creative Writing
I chose Brown because I believed that Brown would be the perfect place to ensure I could do all the things I was passionate about while working to become a doctor. The city of Providence as well as Brown's more liberal nature seemed to be perfect for starting projects with and for underrepresented people. I also have plenty of "humanities"- related hobbies, and at first, medical school made me fear that I wouldn't have time to pursue those other passions of mine. Fortunately, Brown made it seem possible that I could not only still do what I love, but I could turn it into something more interdisciplinary and combine those works with my passion for medicine.
Since I came to Brown I have had plenty of good and bad experiences, but I found it easy to find a support system through new friends and some faculty. There are many people who I feel can connect with me across the different dimensions of what makes me the person I am. I've also since started a lot of smaller projects including research at an STI clinic and starting a podcast.  With the work I do and the people I now have around me, I have found a way to keep fueling the flame that got me this far.
Tsikata Apenyo, MD '23
Hometown: Vicksburg, Mississipi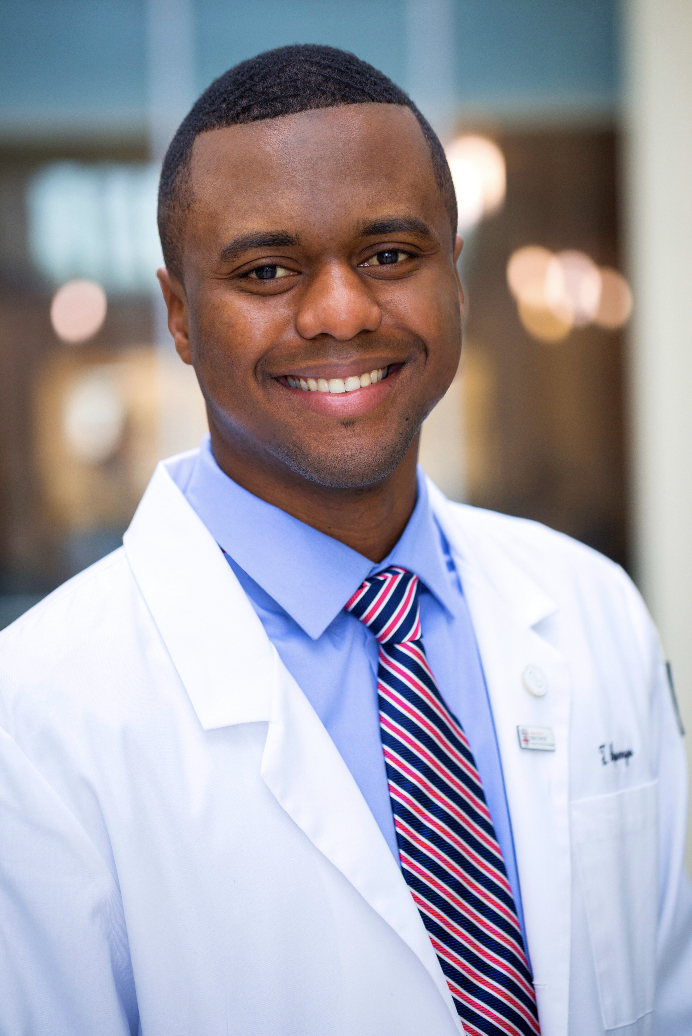 Personal Interests: I love sports! Though I'm not a New England sports fan, this region has been a mecca for great teams during my lifetime so I have thoroughly enjoyed going to games at Gillette, Fenway, and the Garden. I ran intramural sports while in undergrad so participating in Intramural sports here at Brown has been a huge part of my experience as well!  Aside from that, I really enjoy spending time with family and friends. As I grow up finding time has become more difficult so I try to cherish those moments as much as I can. 
I chose Brown because of the people. I was fortunate to spend a few weeks in Providence while I was a college student as part of Leadership Alliance's SR-EIP. It was truly a transformative experience. I not only developed as a scientist but I gained mentors and advisors in the process that were crucial in my development in the years to follow. Therefore, having the opportunity to return to Brown and work with many of those same individuals was an opportunity that was difficult to pass upon. However, my interview experience was also influential in my decision. 
I flew back to the states (from Asia) during the interview season and had all my interviews within a few short weeks. This allowed me to get a real sense of each school and their similarities, differences, etc. Immediately upon arriving at AMS, I was truly taken aback. Something just felt different about the environment and I had a gut feeling this was where I belonged. People were genuinely enjoying their medical school experience and I could see myself becoming friends with many of the people I met. I wanted to be at a place where I would enjoy the next few years and so far that has certainly been the case. I have met the most interesting, intelligent, and unique people..many of whom I know I will have lasting friendships with long after we graduate.
Since I came to Brown I'm more and more thankful and appreciative to be here and not just any other school. The attention, care, and passion shown by everyone in the building and outside the building is truly awe-inspiring and it's something I can only hope to repay it back in some way in the future. During the first year of medical school, I served on the medical school senate, as an AMS student ambassador, Rhode Island Medical Society representative, RIFC student clinic volunteer, SNMA mentor, and also did cardiology and urology research.  Additionally, I participated in the BTR research program while also teaching a course for high schoolers through Summer At Brown.
Nicole Comella, MD-ScM '24
Hometown: Providence, RI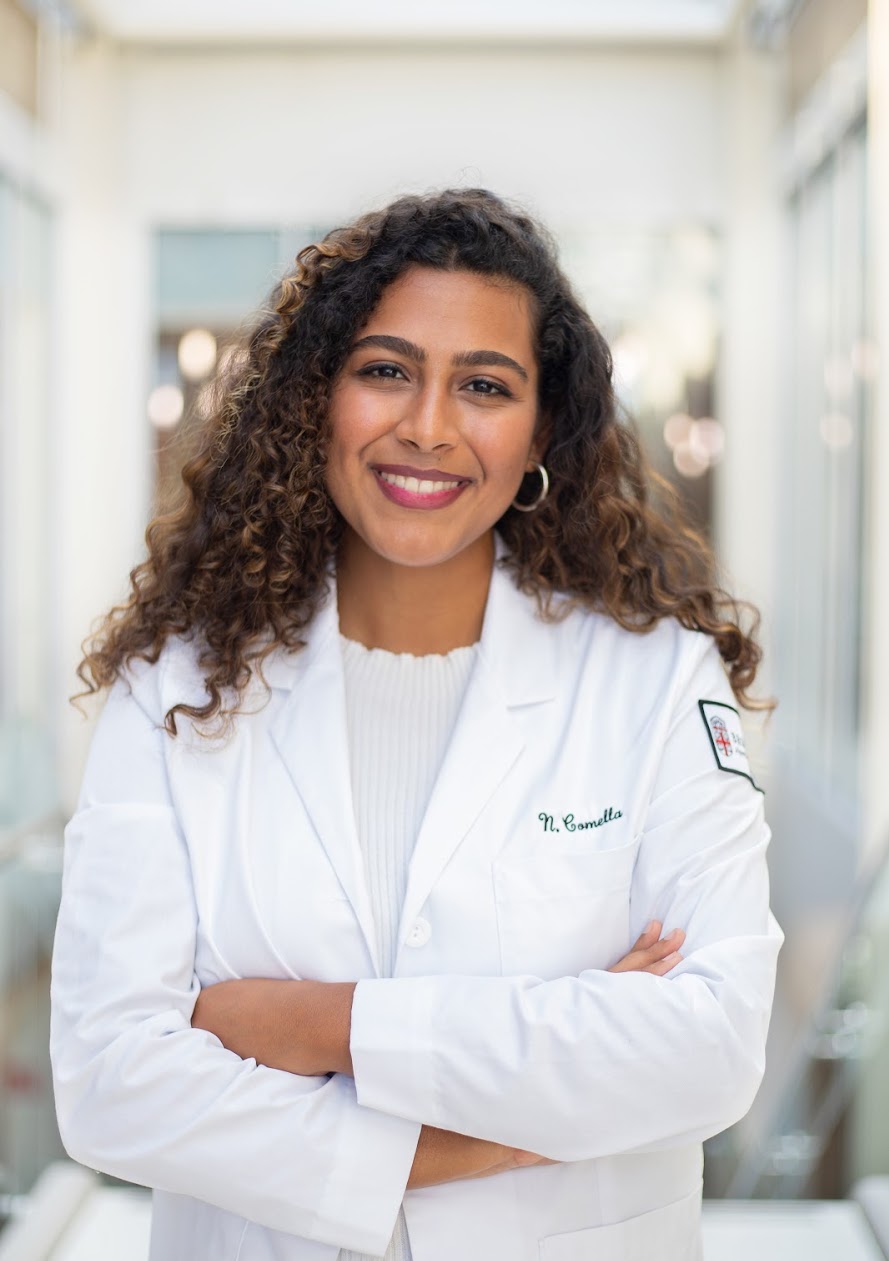 Personal interests: Traveling, yoga, attending concerts, museum visits, cooking meals with friends, and writing
I chose Brown because there is an emphasis and a continually growing curriculum on serving marginalized populations with a significant amount of student input and leadership. I also felt like Brown was a place where I could pursue my passions in and out of medicine and have the support from incredibly talented physicians and experts in the field. The Primary Care-Population Medicine (PCPM) program was also an exciting opportunity to cultivate the skills I envision needing in the many roles I hope to have as a physician. As a Providence native, it was an easy decision to train and begin my career alongside my community. 
Since I came to Brown it's been difficult to meet many of my classmates during the COVID-19 pandemic but I have been able to get to know so many amazing people thus far, especially through the ODMA and student affinity groups. There have been lots of special opportunities I have taken advantage of in pre-clinical electives, research, and health justice and advocacy work. I'm amazed at the constant self-growth and how much we learn day-to-day!
Franklin Iheanacho, MD '24​
Hometown: Newark, Delaware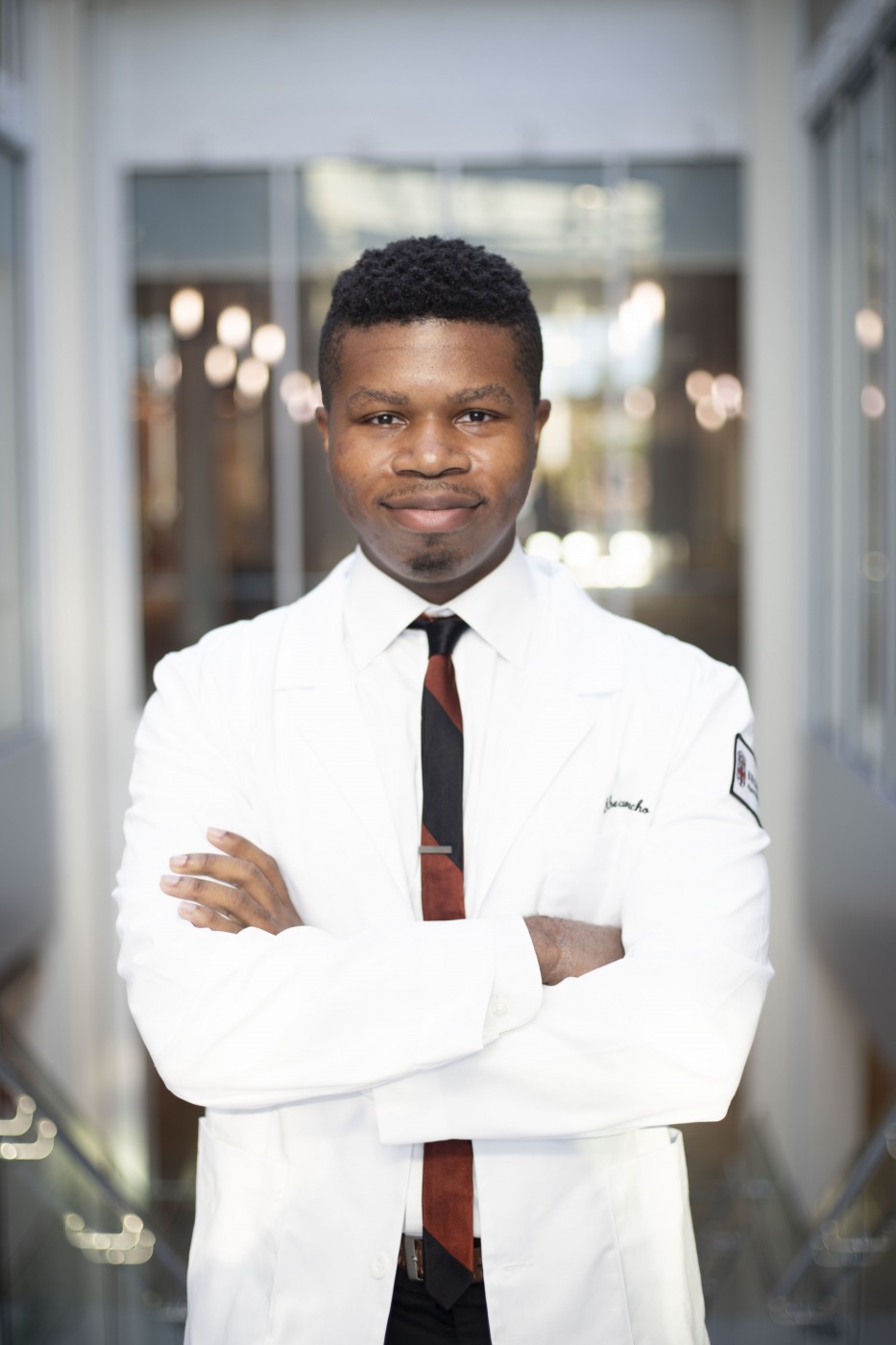 Personal Interests: weightlifting, biotechnology, technology
I chose Brown because out of all the schools I interviewed for, I noticed that the administration here was more willing to learn and change the school based on student feedback. They encourage students to participate in developing the curriculum and other aspects of the medical school which was not always the case for other schools I interviewed at.
Since I came to Brown I've been able to get involved with SNMA as the liaison to the Office of Admissions. I have also been able to shadow an interventional radiologist for an IR pre-clerkship elective. Additionally, I started engaging in artificial intelligence/machine learning research in radiology and systematic reviews.
Ugoji Nwanaji-Enwerem, MD '24
Hometown: Concord, North Carolina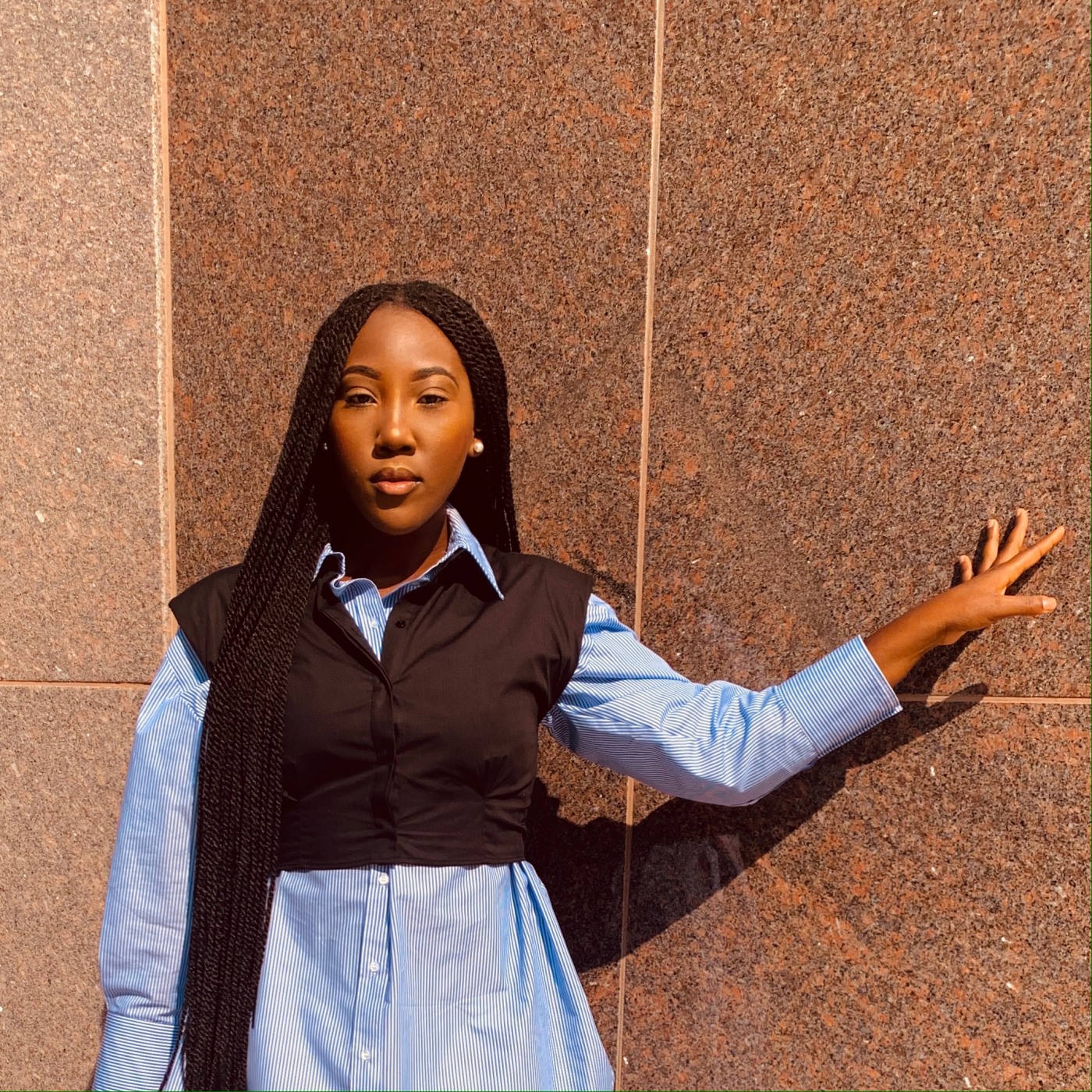 Personal Interests: I enjoy spending quality time with family, reading, fashion blogging, cultural media, listening to Afrobeats and traditional Nigerian music, and taking long walks.
I chose Brown because its where passion meets an enriching environment. From the community, the academic atmosphere, and the unique climate that promotes a journey of personal growth and scholastic development, I knew that Brown was the school for me. 
Since I came to Brown, I've made several positive strides as a student and a person. I have grown in my academic pursuits, gained a wealth of knowledge, expanded my palate and skills as a scientific researcher, and pursued my personal interests avidly. Brown has permitted me to satisfy my love for using my academic career and goals towards the dream of making a positive impact among others and serving as an agent of change. Most notable is my recognition of my vision for my future as a physician-scientist in the sphere of medicine, media, and policy. 
Marcela Osorio, MD '24
Hometown: White Plains, NY; Norwalk, CT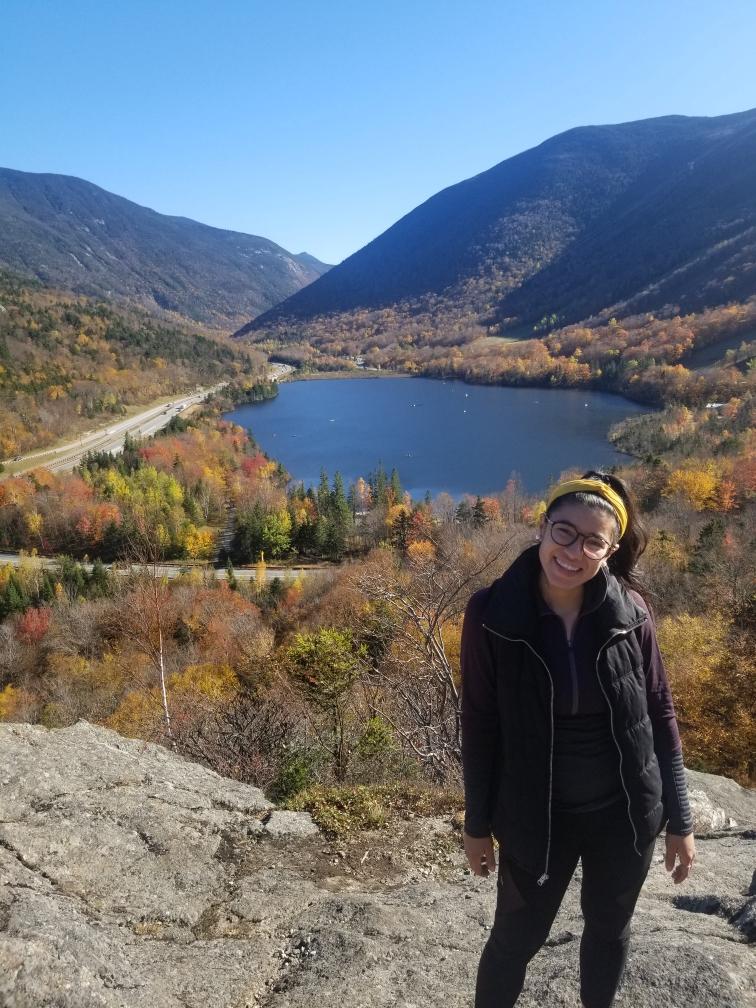 Personal Interests: hiking, dancing salsa and bachata, playing the ukulele, reading novels, meditation, movie marathons
I chose Brown because…I knew Brown would value and support me throughout these next four years of hard work, stress, growth, and sacrifice. I was looking for a school that not only would guide me to become an excellent physician, but that would also prioritize my mental health and well-being. Having dealt with the heavyweight of imposter syndrome at my last academic institution, I was ready to be at a place where I didn't just survive but thrive. Brown is a school where you can thrive.
Since I came to Brown…I've been having so much fun! I've gained a wealth of knowledge, met amazing classmates and mentors, and have learned a lot about myself. Through events directed by the ODMA office, as well as a program called Pathways to Medicine, I've also been able to offer advice and encouragement to high school and undergraduate minority students interested in medicine. I would not be here without my tribe, and I'm passionate about letting other students know that they shouldn't expect to walk this journey alone.