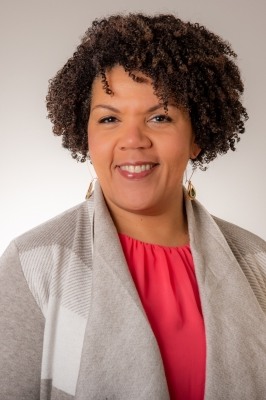 Patricia Poitevien MD, MSc, FAAP
Senior Associate Dean of Diversity, Equity, & Inclusion
Dr. Poitevien is Senior Associate Dean for Diversity, Equity and Inclusion and an Associate Professor in the Division of Pediatric Hospitalist Medicine at the Hasbro Children's Hospital. She is a graduate of the Program of Liberal Medical Education at Brown University and completed her residency training in Pediatrics at NYU Langone Health / Bellevue Hospital Center. Dr. Poitevien has spent nearly a decade in graduate medical education, serving as a Pediatric Residency Program Director first at NYU Langone Health and then at Hasbro Children's Hospital. She is currently President of the Association of Pediatric Program Directors.  

Dr. Poitevien' s scholarship focuses on inclusion and mentorship of underrepresented learners in academic medicine and the impact of racism on medical education. She has lectured nationally on disparities in medical education and in healthcare and has led numerous workshops on building diverse and inclusive environments within academic medicine. In Dr. Poitevien's role as Senior Associate Dean she serves as a liaison between AMS, the Office of Institutional Equity and
Diversity (OIED), and affiliated clinical partners to ensure that diversity and equity are high level priorities and collaboratively works across organizational systems to implement effective policies and initiatives.